The Historic Griquatown Region
Click on red buttons below for detail, links and photographs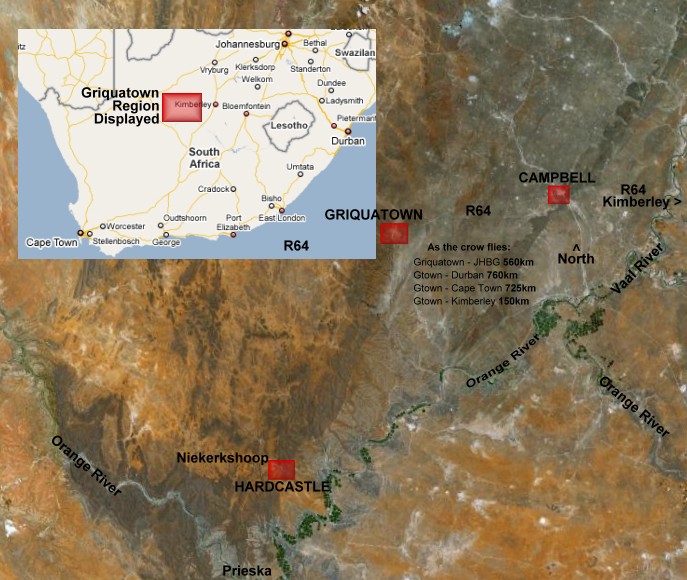 After Campbell's visit in 1813 the Griqua split into three groups - Barend Barends at Hardcastle moved to Danielskuil far to the north; Adam Kok II moved from Griquatown to Campbell and even Andries Waterboer left Griquatown in 1814 with his followers to set up a new home in the north on the Hart River. Rev Anderson of the London Missionary Society was left with a ghost town from 1814 to 1820 - when Rev John Campbell returned for his second visit. Waterboer returned to Griquatown at this time while Kok and Barends remained in their new settlements - the laws that the missionary had introduced being the catalyst for their move to freedom.
Griqua history at this link
This site was established on the first anniversary of Scott's trip to the Ongeluksnek